We already have great low rates. Sometimes we will run garage door repair specials though, follow our Twitter feed and our Facebook page to be notified of the latest deals and promotions which will be cross posted here.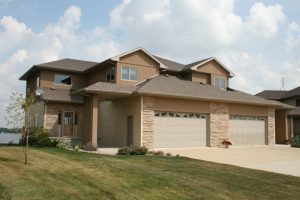 Seasonal Repair Specials
When the seasons change, sometimes things can get sticky with garage doors. That's why we are excited to offer the following promotion:
We are currently offering our Garage Door Deluxe Tune up and inspection on special sale. Just mention our website, and like us on Facebook to get the deal. Full retail value of $240, this sale is $99 and includes the replacement of the garage door rollers on your 7′ or 8′ 4 panel garage door with high duty cycle, 13 ball bearing nylon rollers. If you currently have a loud door with steel rollers, that right there will quiet things up in a hurry.
All the garage door hinges and track will be lubricated and inspected. A safety inspection of the entire door system will be done. This also includes a free service visit. So if you have a concern about your door, we can evaluate that at the same time. (Of course, if additional parts or labor are needed, additional charges may apply.)
If you have any questions on our garage door repair specials or our garage door repair prices or simply need a free quote, please call one of our technicians today at (740) 414-4500