That's right! We are local! We are right in Chillicothe, OH and there is a reason we are Southern Ohio's #1 Garage Door Repair, Service, and installation company. Call us at 740-414-4500 anytime! We're located in Ross county and work in surrounding areas helping homeowners fix their broken garage door situations. Our trained technicians are capable of handling all kinds of sticky situations that happen with garage doors. From garage door spring repair and replacement to all sorts of broken doors, we've seen it all and work on all brands, makes, and models of garage doors and garage door openers.
Not only do we provide a great value and quality of service to our residential garage door customers, we are also proud to serve commercial customers as well. You'll understand our reputation for having great customer service before, during, and after your service visit.
Garage Door Repair service available SAME DAY!
At GEM Garage Door Repair we offer emergency availability 7 days a week!
We Fix Broken Garage Door Torsion Springs and Extensions Springs
We Fix Garage Door Tracks and Alignment
Garage Door Roller or Hinge Problems? Yup, we fix that!
We Fix Loud Squeaky Garage Doors!
We Fix All Makes and Models of Garage Door Openers
Need a new Garage Door or Garage Door Opener? We install them!
We are your local Garage Door Repair Experts!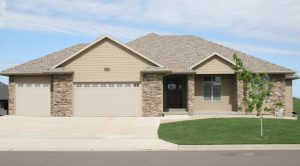 At GEM Garage Door Repair we service all major brands. Sometimes we will recommend instances where a replacement is a better choice than a repair due to part availability (like discontinued items) or safety reasons. We install Liftmaster Garage Door Openers and we use Haas Garage Doors manufactured right here in Ohio. If you have any questions, please ask our technicians. We are there to serve you and won't up-sell you stuff you do not need and do not want.
We are experts at Garage Door Repair in Southern Ohio. Anything from springs to garage door openers, to the garage doors themselves, let our technicians get you running right.
A broken door or spring isn't something you plan for.
When people end up trying to find Garage Door Repair near me for a broken spring replacement or anything else that can go wrong with a garage door, we know it's not something you typically schedule and budget out. That's why we pride ourselves on having the best prices and the best technicians that will take care of your repair honestly, with parts that will last, and while providing to you a great value for what you are getting. Once you get it fixed, you don't want to pay for another garage door fix just a few months down the road.
We have honest and upfront pricing. No hidden trip charges, surcharges, or other hidden fees like some of our competitors. We look forward to doing your garage door repair and hope that you will join our many other satisfied customers!
YES! We Fix Broken Garage Door Springs! We've got the best rates, best warranty, great service, great technicians, and can get you fixed fast!
And YES! We are open and answer our phone on nights and weekends! You'd be surprised how often we hear surprise on the other end of the line when a real person picks up the phone on a Saturday or late in the evening. We can repair garage doors any day, any time!